The pledge of a bright New Year celebrations in Istanbul (http://newyearistanbul.net/new-year-celebrations-in-istanbul/) is the right choice of hotel. Stop as close as possible to the Sultanahmet district in Beyoglu (best in Taksim) or in Nisantasi; the good in the city is quite a few affordable hotels and hostels. If finances permit, take a room with a balcony or windows facing the streets; people like to walk here and know how, and the atmosphere is just magical.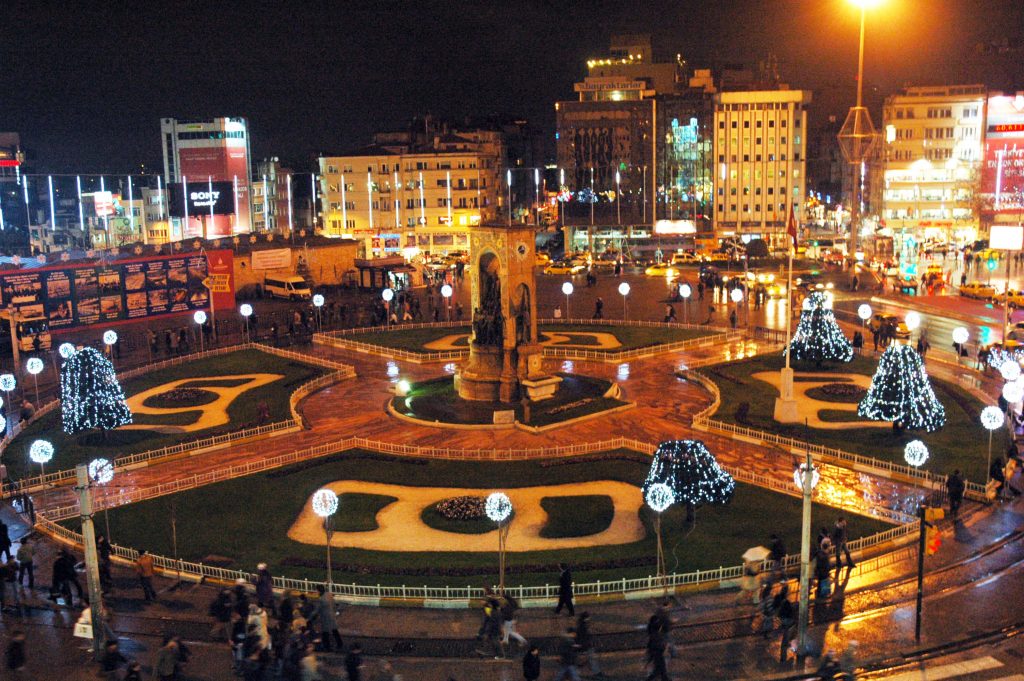 So, if you are properly placed, it's time to prepare for the main night of the year! Among interesting entertainments in Istanbul, we will note the following.
Stand on the Galata Bridge (through the Golden Horn Bay, connecting the two parts of European Istanbul) and see wonderful festive fireworks. There is a huge number of tourists, from here a beautiful view of the Bosphorus, and on the waterfront, there are many first-class restaurants with an excellent fish menu. (Look: http://newyearistanbul.net/party-cat/restaurants/) On this issue, we will dwell a little more many tourists note that the rich history and worthy biography (some places here for 1-2 centuries) of local restaurants do not always correspond to the quality and taste of their dishes.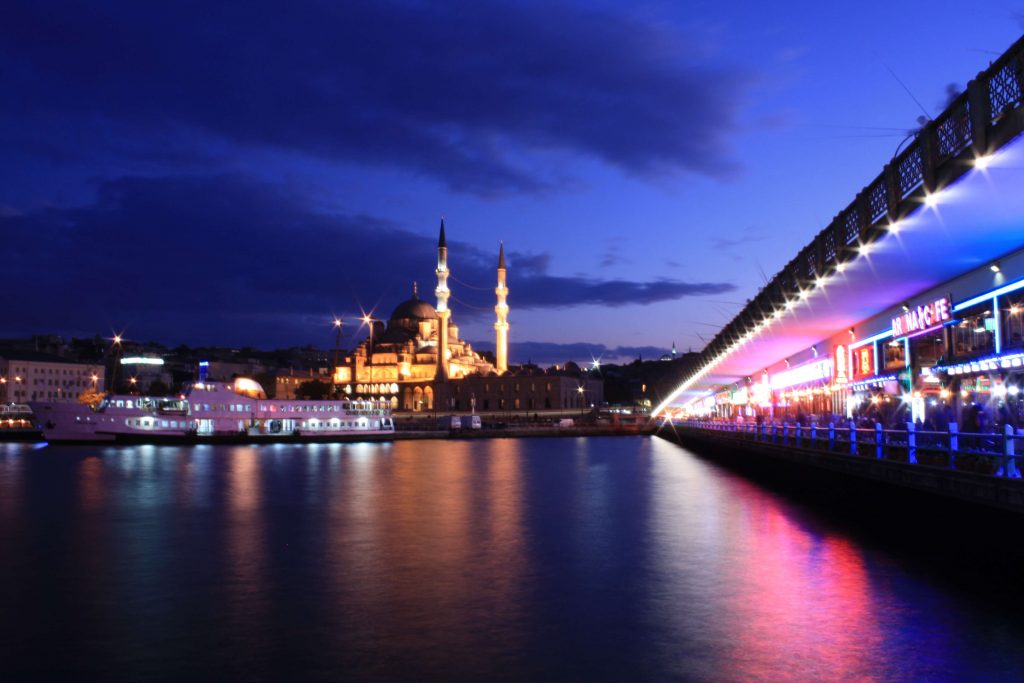 In order not to overshadow the meeting of the holiday with such troubles, we compiled a small rating of institutions that are located closest to places of festivities on New Year's Eve and are really worthy of their glorious biography.
Certainly, you need to walk to the picturesque area of Taksim Square and the adjacent Istiklal Street it is very easy to get there on foot straight from the Galata Bridge. Festivities until the morning, all-night restaurants and colorful eateries, music, salute and a sea of impressions. It is necessary to participate in the universal fun necessarily!
Spent New Year's Eve check out the city and ringing in the new year at Cheers Hostel in the Sultanahmet district.
Another option is celebrating the New Year in Istanbul is a cruise on the Bosphorus! Because you will sail up through Bosphorus where is located between two amazing continents (Europe and Asia). While you are on the sea, you will able to see whole beauty of Istanbul and whole fireworks. Almost every important historical structures can be seen in the Bosphorus Strait. If you want to buy a ticket, you can do it on our website. Bosphorus cruise party includes this services: pickup from hotel, dinner, unlimited alcohol, live music, dance shows, transfer back to the hotel. At the bottom, you can click on Buy Ticket button to make a reservation. Do not forget, If you buy your ticket earlier, you will able to buy it more cheaper.