Best Places to Celebrate New Year in Istanbul
You should realize some beliefs that are a Christmas tradition for 2019 to bring happiness, prosperity, and money, while there is little time left in the New Year. When entering the New Year, classically counting down from 10 or enjoying fireworks is a matter of course. If you want to enter the New Year in the unique atmosphere of the charming peninsula, Istanbul will be the right address for you. This wonderful city, which opens the doors to everyone who loves to entertain, will be waiting for its guests with a great fun New Year's Eve. Even with the Maiden's Tower and its Bosphorus, Istanbul is a city where you can have a perfect day.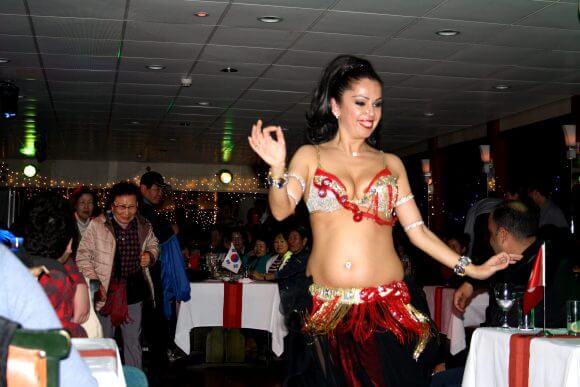 New Years' Eve 2019 – Boat Cruise
What do you think about entering the New Year with a meal and a fun boat tour that you will not forget in the Bosphorus? It is a great opportunity for those wishing to get on board on New Year's Eve. A fabulous New Year's Eve will be waiting for you the beauty of Bosphorus cruise. You will taste unique Turkish dishes, and you will enjoy the magnificent party entertainment in Istanbul. You can have a New Year with unforgettable sightseeing in Bosphorus. You will be watching the fascinating fireworks display on the Bosphorus Bridge. You can start the New Year with a great enthusiasm by entering the New Year in Istanbul. You can enjoy the beauties of the Bosphorus, which separates Europe and Asia.
Give a Novel Touch to Christmas
The Maiden's Tower is located in the magnificent scenery of Istanbul and offers the pleasure of watching the Bosphorus 360 degrees. The Maiden's Tower came from ancient Greeks to the Byzantine Empire, Byzantine to the Ottoman Empire with its past history that began in ancient times. It feels the mystery of 2500 years of magnificent history and magic of the day It hosts a fascinating New Year's Eve every year. The Maiden's Tower Restaurant, which hosts one of the most beautiful views of the Bosphorus will prepare a delicious New Year meal in your magnificent scenery. You can have a chance to stand in the middle of the Bosphorus at a point in the middle of Asia and Europe. Wherever you turn your eyes, another face of Istanbul looks at you. The places around you; Sultan Ahmet Mosque (Blue Mosque), Hagia Sophia, Galata Tower, Çırağan Palace, and Ortaköy and Üsküdar Coasts. All the beauties of Istanbul are close enough to touch.